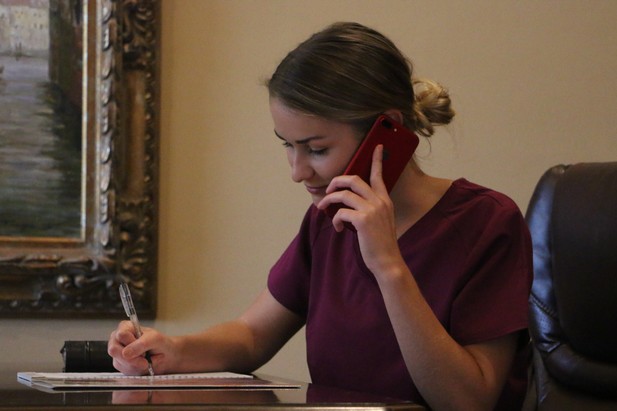 Here are answers to some of our most Frequently Asked Questions.
For further information, or to set up a schedule of service, please give us a call.
We are happy to speak with you.
How long has Granny Nannies been open in Volusia County?
Granny Nannies of Volusia County opened its doors on Monday, February 3, 1997, and we still have the same ownership and management, today.
How much do homecare services cost?
At Granny Nannies, our goal is to offer quality home care at an affordable price. Our rate starts at
$23.99
per hour.
Is there a minimum number of hours for Granny Nannies services?
To provide you or your loved one with continuity of care in today's home healthcare market, we do have a minimum of at least 6 hours per visit and 30 hours per week.
What is your service area?
We are licensed to serve in Volusia County.
Our service area includes Daytona Beach, Daytona Beach Shores, DeBary, DeLand, Deltona, Edgewater, Holly Hill, New Smyrna Beach, Orange City, Ormond Beach, Ponce Inlet, and Port Orange
.
What if I need to speak to someone in the office after business hours?
Someone from our office staff is available after hours, so when the office is closed, there is an on-call supervisor available to help you.
Is Medicare or Medicaid funding available for these services?
Unfortunately, neither Medicare nor Medicaid covers the cost of our services.
Do I have to sign a contract?
The state of Florida requires that we have a service agreement on file, but this agreement states that either party can cancel services at any time for any reason, without penalty.
Is there any additional cost to me?
No, our service agreement is clear and transparent; there are no hidden fees.
Can you care for someone in a facility (hospital, nursing home, etc.)?
Yes, we provide care services to everyone, wherever they call home.
How long will it take to get a caregiver?
One of the advantages of being a family owned and operated business is that we have the ability to move quickly to find a caregiver that will meet your needs.
Can I ask my caregiver to run errands for me?
Yes, your caregiver can assist you in running errands such as grocery shopping, picking up prescriptions, etc.