"Those who bring sunshine into the lives of others
cannot keep it from themselves"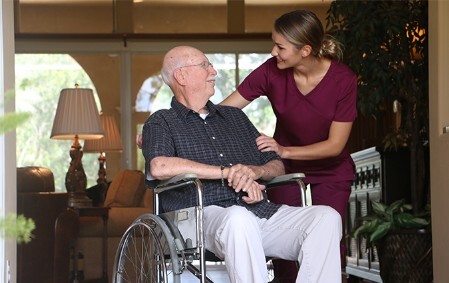 Hands-on Personal Care
As we get older, it becomes increasingly difficult to safely manage the activities of daily living on our own, and this is when Granny NANNIES' services can be helpful. Our caregivers provide the helping hands and encouragement that you or your family member may need. Our Certified Nursing Assistants and Home Health Aides (CNA's and HHA's) may assist with personal hygiene care needs, such as bathing, dressing, and toileting. They may also perform casual, cosmetic grooming assistance such as shaving, hair-brushing, applying makeup, or filing and polishing nails. With our personalized care services, you or your family member may enjoy a degree of independence that otherwise might not be possible.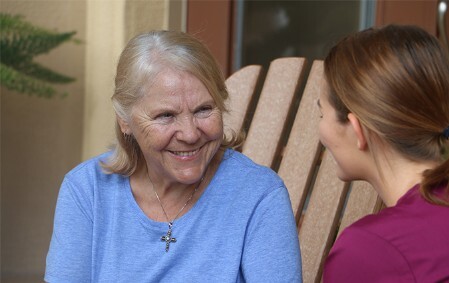 Companionship
If you're concerned about your family member spending too much time alone or if they are having problems with short term memory loss, Granny NANNIES' services may just be the answer. Our caregivers may keep your loved one engaged with conversation and activities such as reading the newspaper or playing cards. They may keep them company on daily walks or outings, encourage them to attend social events and to participate in household chores such as the folding of laundry or the preparation of a meal. They may accompany them to doctor's appointments, pick up prescriptions and shop for groceries.

If your family member is forgetting to use their walker, to turn off the stove, or to take their medications, our caregiver's presence and gentle reminders may help to keep them safe.
Walking Assistance & Transfers
The ability to move about safely tends to decrease with advanced age, and yet it is an important part of daily life. If you or your family member are having mobility difficulties such as problems walking, getting in and out of bed, up and down from a chair, or using the bathroom, our home care services may be beneficial. Let our caregivers lend the helping hand that is needed.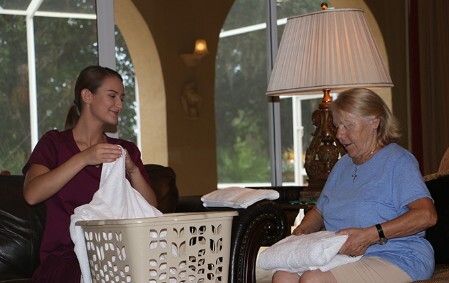 Light Housekeeping & Laundry
Our caregivers may help to maintain a safe and healthy environment for you or your family member by providing light cleaning and straightening of the bathroom and care areas, washing the dishes, changing the bed linens, and doing laundry. Maintaining a clean and safe home environment can be physically challenging and our caregivers may assist clients in keeping their homes in order.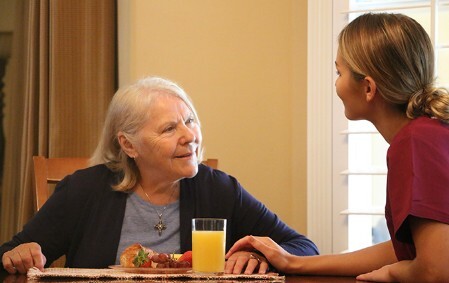 Meal Prep & Medication Reminders
Our caregivers may prepare light meals, keeping the client's dietary preferences and restrictions in mind. They may help with shopping lists and grocery shopping. If needed, they may assist the client with feeding and cutting their food, remind them to take in adequate fluids, and provide verbal medication reminders. Our caregivers are there for our clients when advancing age has had an impact on their ability to plan, shop for, and prepare healthy meals.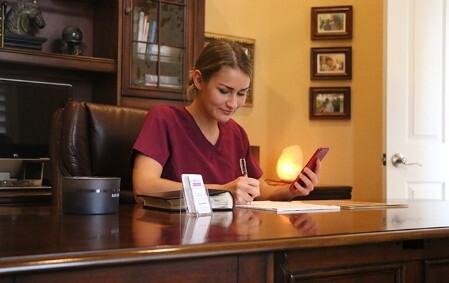 Report Changes
Our caregivers can be your eyes and ears when you aren't available to be there from day to day with your family member. You can check in with your family member and their caregiver as often as you'd like for updates on how they're doing and to find out if there are significant changes in their daily routine, behavior, appearance, general mood, or physical health.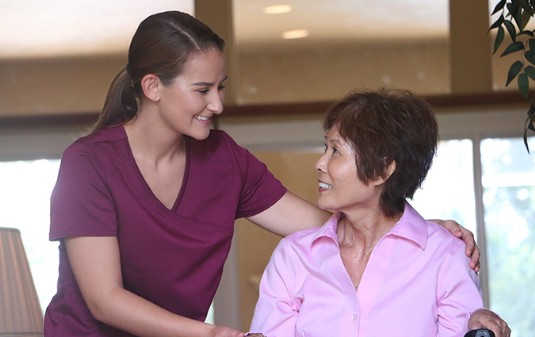 Tailored Schedule of Services
Every situation is different. No two clients are ever the same. Some clients live with family members who work, and they need a daytime schedule of service. Others need nighttime care so that they can get back and forth to the bathroom, safely. Still others have no family members in the area, and they may need around-the-clock care. Whatever the situation, we will do our best to provide a schedule of home care service that meets your needs, from 6 hours per visit, up to 24 hours a day, 7 days a week. Our experienced and professional office staff is on-call 24 hours per day, seven days per week, so we are always there when you need us.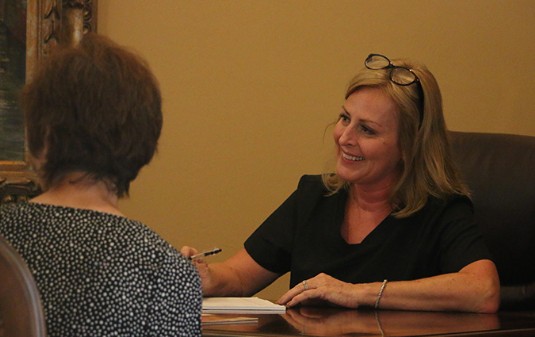 Continuity of Care
We strive to maintain continuity of care to benefit both our clients and caregivers. We accomplish this by assigning caregivers to clients for the long term, provided both parties are satisfied. This ensures that you or your family member will look forward to a familiar face who knows your routine and preferences, and it satisfies the needs of our caregivers seeking full-time work with a steady schedule.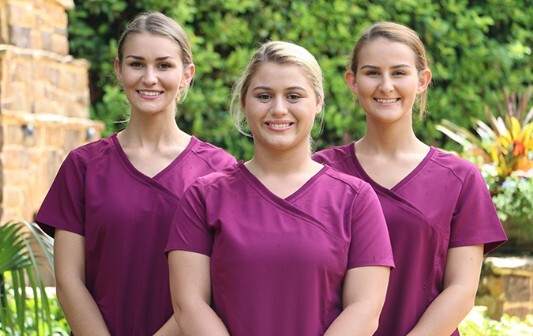 Carefully Selected Caregivers
All of our caregivers undergo a thorough interview and screening process. Only those that have the heart, skills and experience for which we are looking are invited to become part of the Granny NANNIES team. Most of our caregivers are Florida-licensed Certified Nursing Assistants or Home Health Aides (CNA's or HHA's); others are experienced Companions. All must pass a Level 2 FBI Fingerprint Background Check verified by the Agency for Health Care Administration and a multi-panel drug screening in order to be registered with our agency.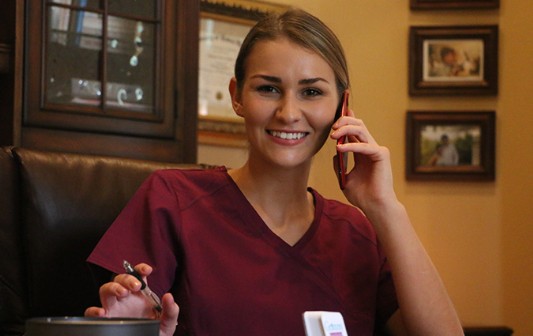 On-call Supervisor
We have a live person from our office on-call 24 hours a day, 7 days a week, should you or your family member need assistance after normal business hours. Because our On-Call Supervisor is someone who works in our office during the week, they are familiar with our clients, caregivers, and their schedules. This makes life easier for both our clients and caregivers in the case of an after-hours emergency.
When you or your family members need personalized home care services, it's important to find an agency you can trust. Granny NANNIES has been providing quality, in-home care since 1997 and has established a great reputation in the community thanks to our esteemed caregivers.
Our Caregivers Are Our
Strength
At Granny NANNIES, good care starts with good caregivers. This means our caregivers must have compassion, kindness, and a gentle heart. We carefully vet each caregiver to ensure that they have what we're looking for. They must have a desire to make a difference in the lives of the elderly.
Personal Interview
All of our caregivers undergo a thorough interview and screening process. Only those that have the heart, skills and experience for which we are looking are invited to become part of the Granny NANNIES team. At Granny NANNIES, we're proud to say we work with the industry's finest.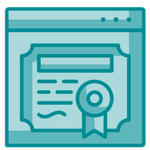 Credentials
All of our caregivers must meet the following credentials:
CNA License or HHA Certificate
AHCA Level 2 Background Screening
HIV/AIDS In-Service Certificate
Pass a multi-panel drug screening
Must have their own, reliable transportation
Must be trustworthy, reliable, and have personal integrity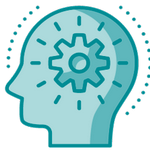 Aptitude for Job
Because we work closely with both our clients and our caregivers, we are able to make the right fit, matching the caregiver's aptitude and the client's needs.